DRAWING ARCHITECTURE STUDIO
Established in 2013 by Li Han and Hu Yan in Beijing, Drawing Architecture Studio (DAS) is committed to the practice of architectural drawing, architectural design, and urban studies.
DAS explores the possibilities of drawing, space and urban studies in a unique way. They use engineering drawing software as a tool and derive inspiration from architecture, art, popular culture, and daily life to create magnificent and complex images for urban landscape. At the same time, they consider infinite vector images as building materials, explore the multiple paths to bringing virtual images back to the material world, and break the boundary between image and space. DAS understands urban studies as an experience and narrative with open forms, and conducts experiments through various media such as architectural models, art installations, comics, and books.
Collection

• The Museum of Modern Art in New York
• San Francisco Museum of Modern Art
• White Rabbit Gallery in Sydney
• Macao Museum of Art
• Shenzhen Pingshan Art Museum
• Wind H Art Center in Beijing

Award

• 2021 DAM Architectural Book Award
• 2019 DAM Architectural Book Award (Shortlist)
• 2019 Beazley Designs of the Year, Graphic Category (Shortlist)
• 2018 World Architecture Festival Architecture Drawing Prize, Digital & Overall Category
• 2017 the 4th China Government Prize for Publishing, Book Design Award
• 2016 RIBA Journal Eye Line Drawing Competition, Second Place
• 2013 China's Most Beautiful Book Award
Instagram drawingarchitecturestudio
WeChat Scan the QR code (Chinese Only)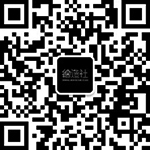 Partners
Li Han

Founding Partner
National Class 1 Registered Architect
B. Arch, Central Academy of Fine Arts
M. Arch, RMIT University
Hu Yan

Founding Partner
B. Fine Arts, Concordia University
Zhang Xintong

Partner
B. Arch, Beijing University of Civil Engineering and Architecture
Contact
E-mail: contact@d-a-s.cn
Tel: +86 10 8428 0588
© 绘造社 DRAWING ARCHITECTURE STUDIO