Qilou Old Street in Haikou
Invited by the 2nd Haikou International Youth Experimental Art Festival which was opend on September 19 2014, DAS created two large-scale drawings for the Qilou Old Street in Haikou in the forms of axonometric projection and map.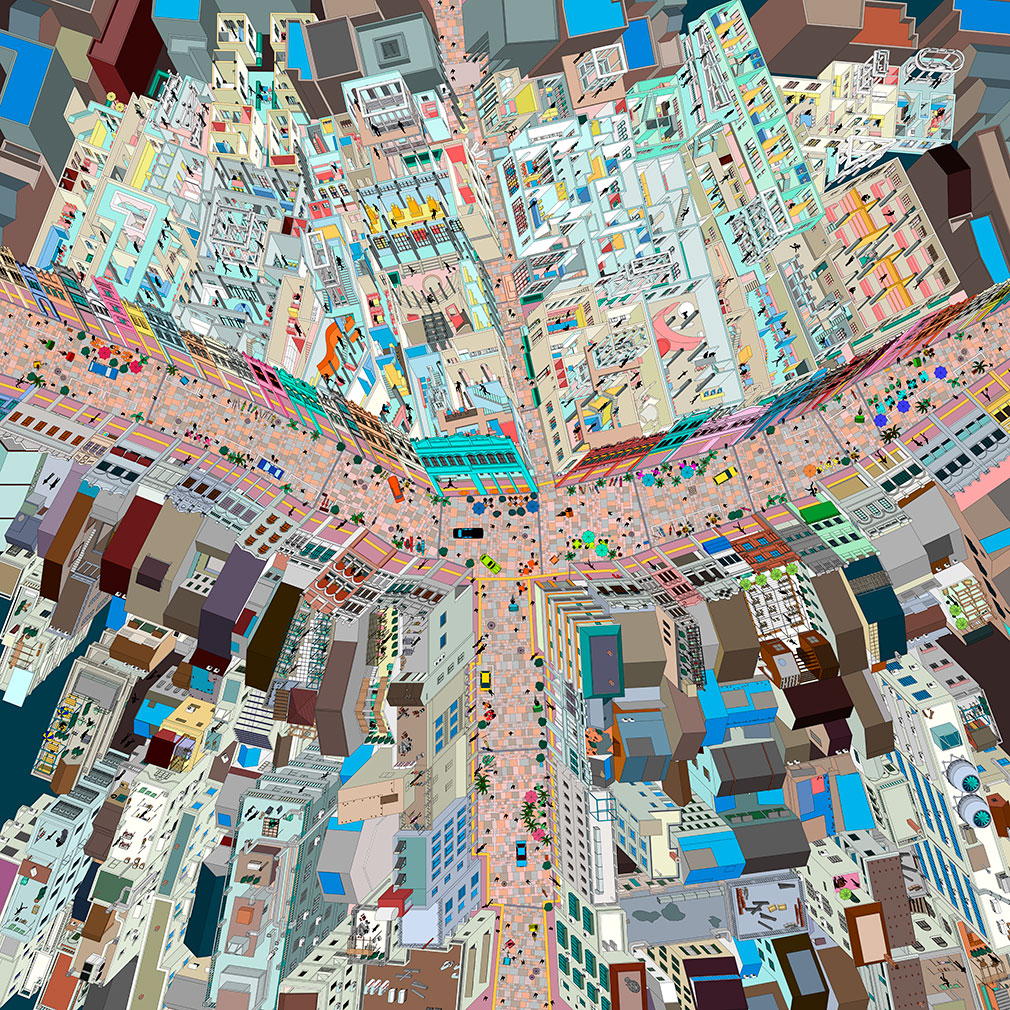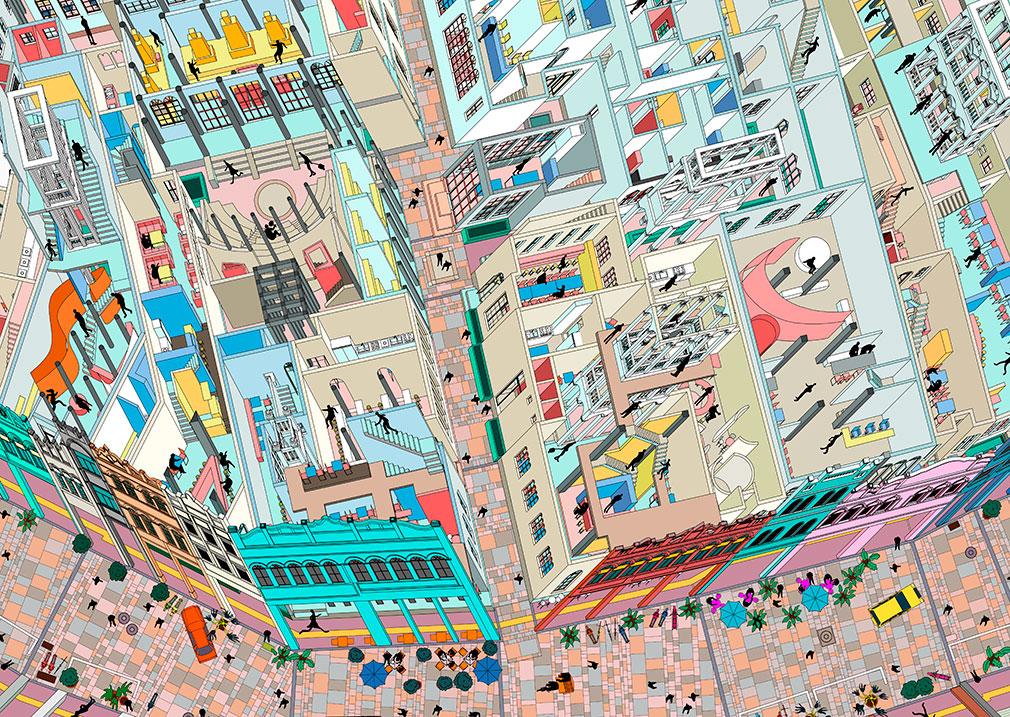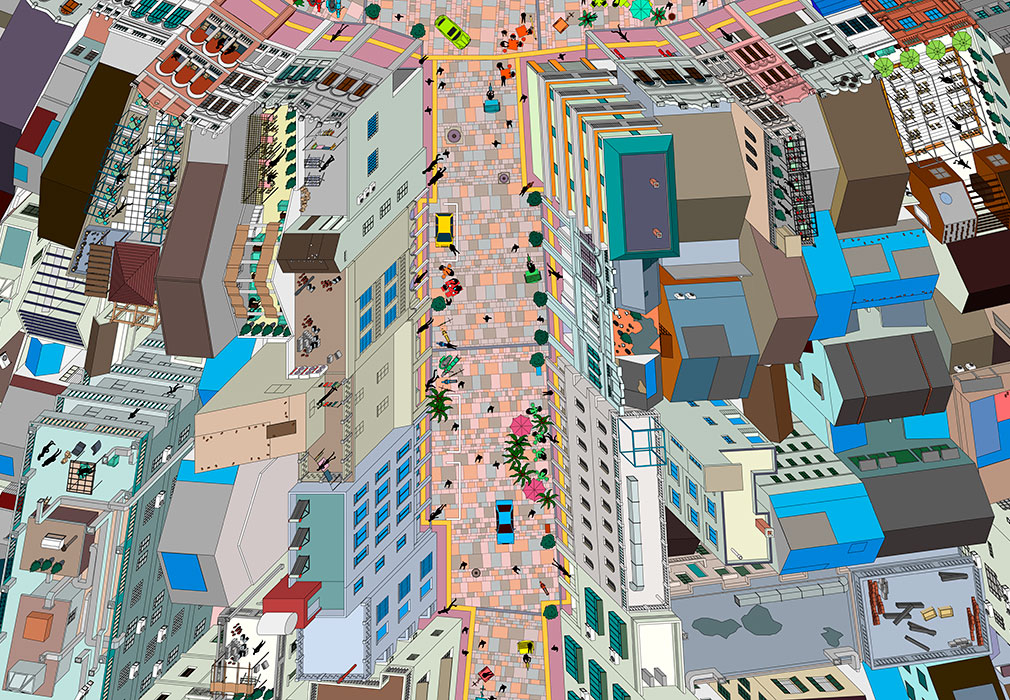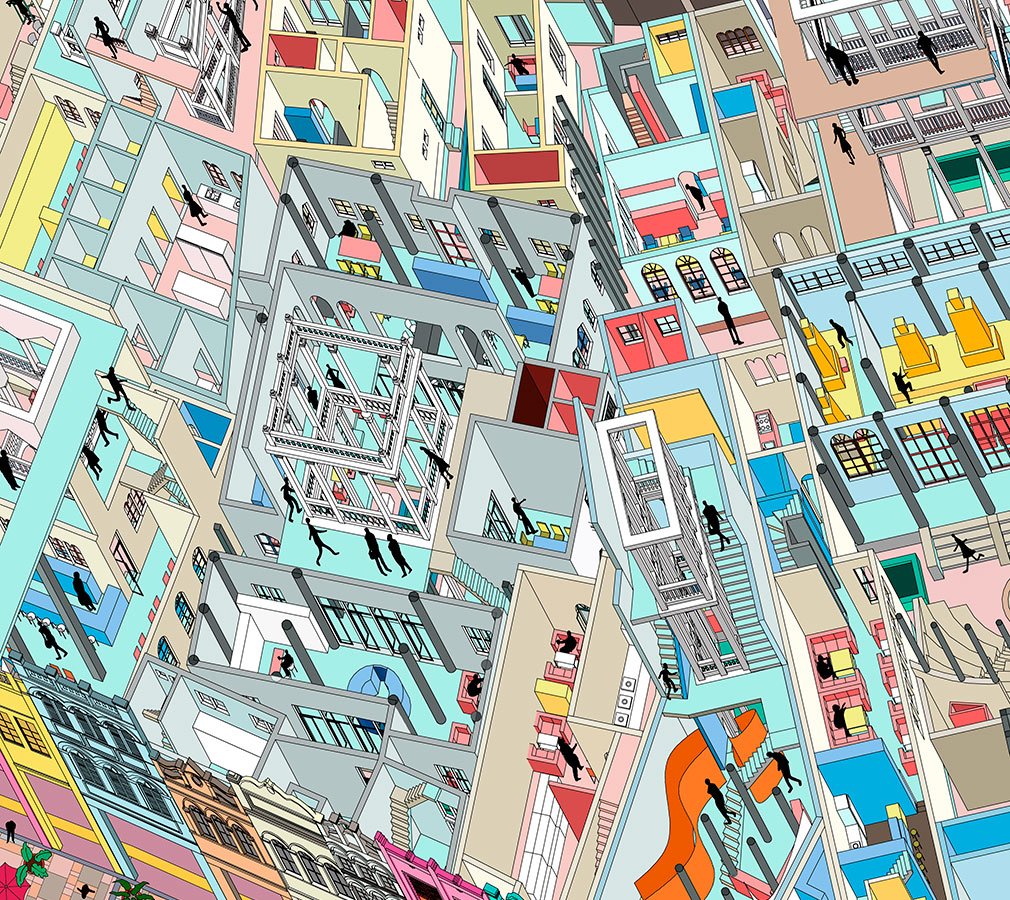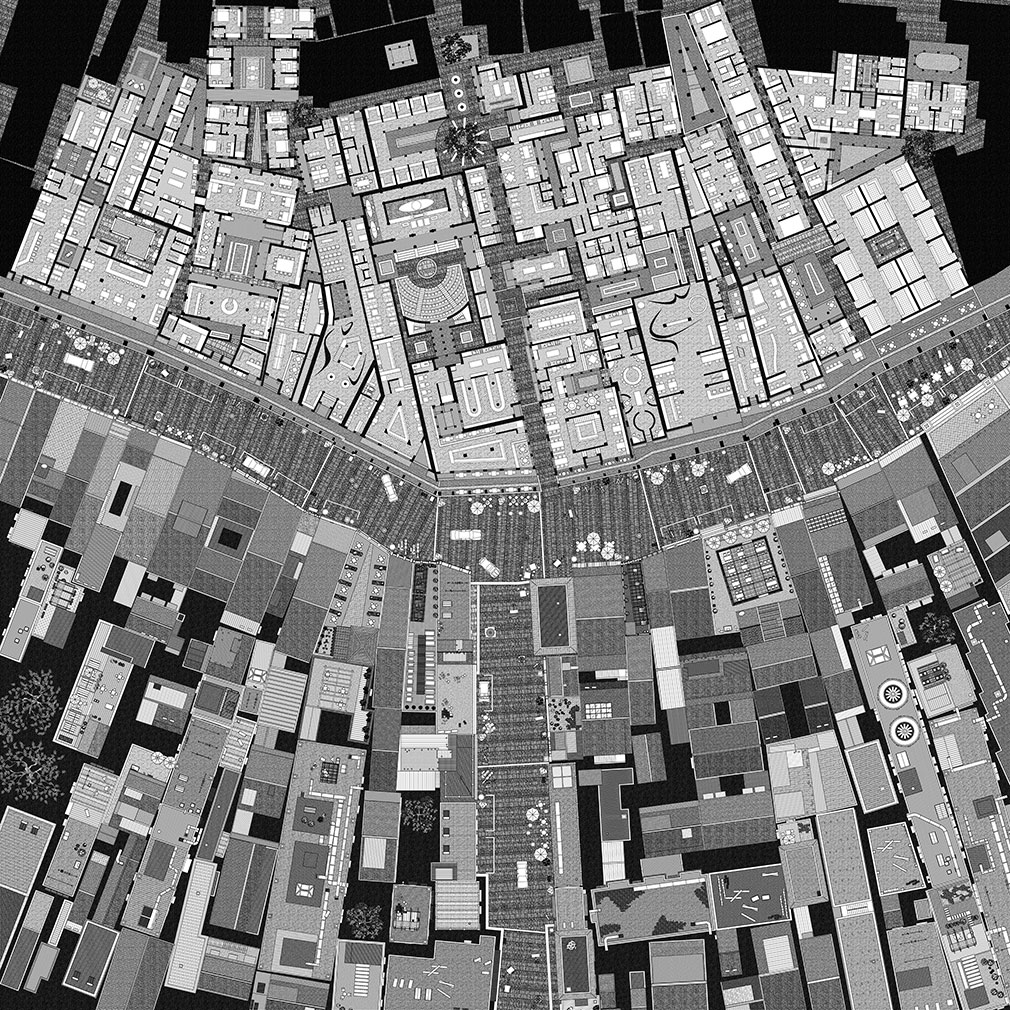 The black & white map of Zhongshan Road is inspired by two famous maps of Rome, Nolli Map by Giambattista Nolli and Campo Marzio by Piranesi. These two maps represent two completely different ways to read about cities.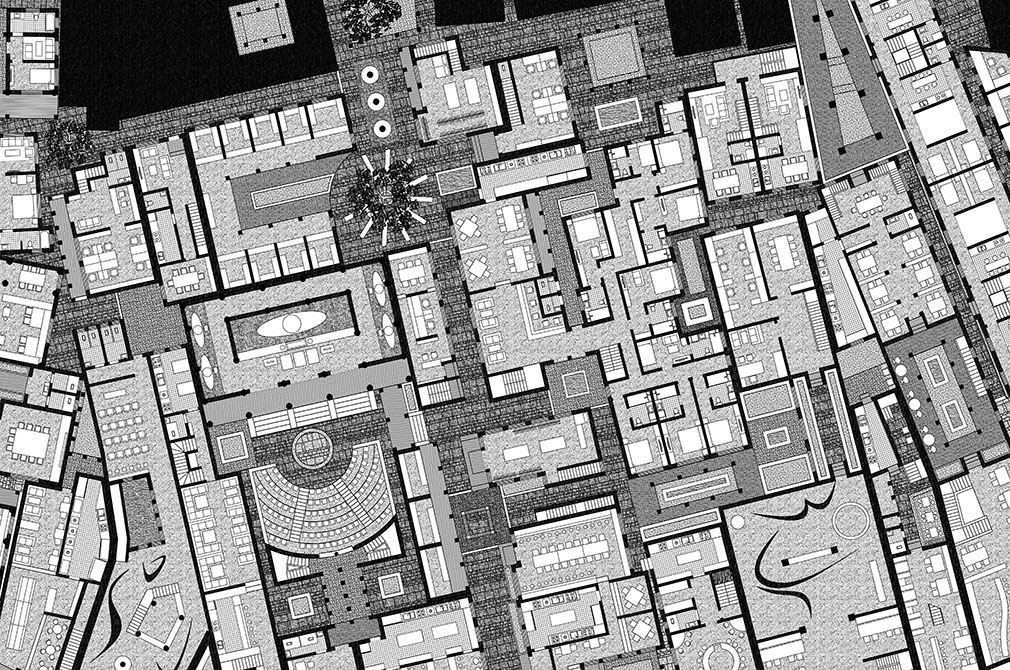 The ground floor is featured in the upper half of Zhongshan Road. Like Campo Marzio imagining Rome in the name of archeology, Zhongshan Road envisions an indoor & outdor urban space based on the architectural outlines extracted from the survey.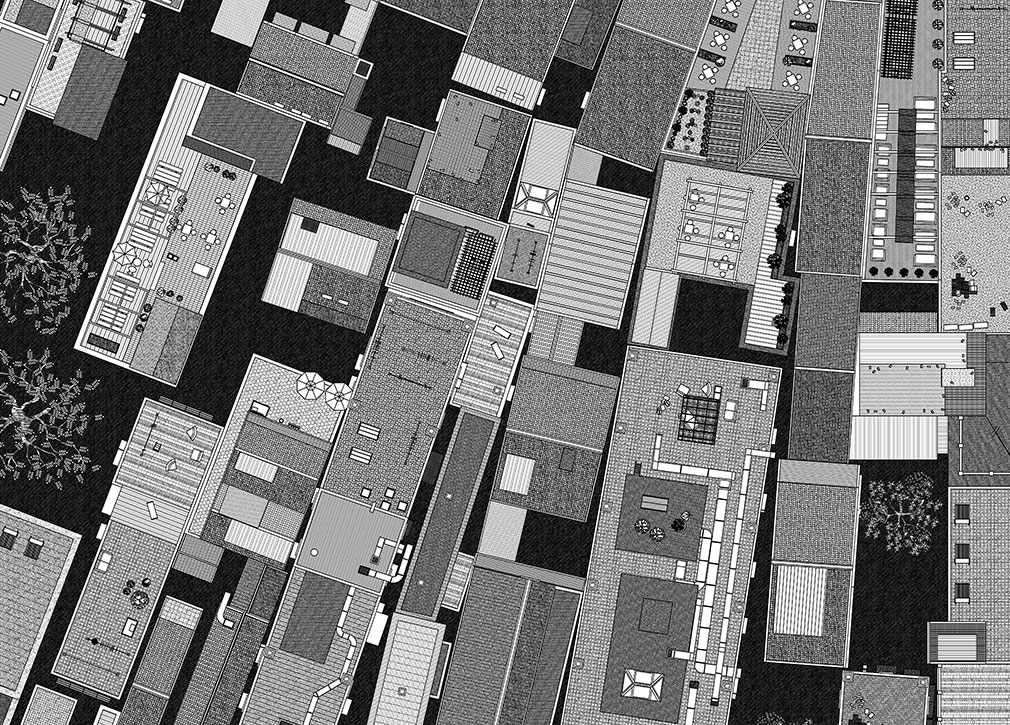 The lower half of Zhongshan Road depicts the plans of the roofs with the figure-ground method from Nolli Map. But the borders between the figures and grounds are blurred by the inversion of black and white and roof details and become textures.