Tiny Architecture · Get It Louder
DAS was invited to exhibit at Get It Louder Design Show 2014 held in Beijing from September 5 to 17 with the theme of Tiny Architecture.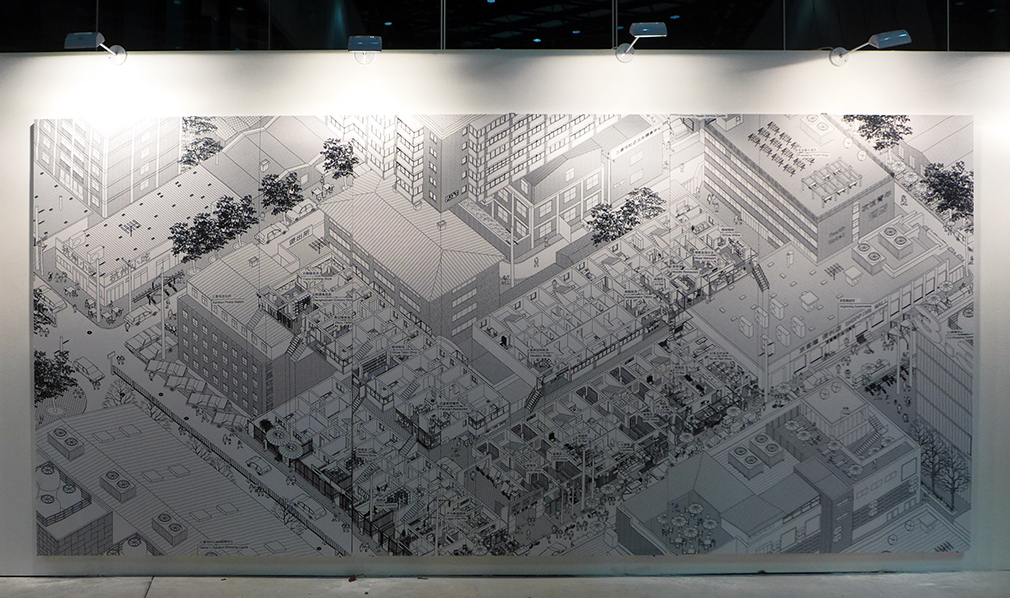 The black & white San Li Tun was printed into large scale to invite the audience to color the drawing freely, giving it a new life with colors and experiencing the joy of drawing like children.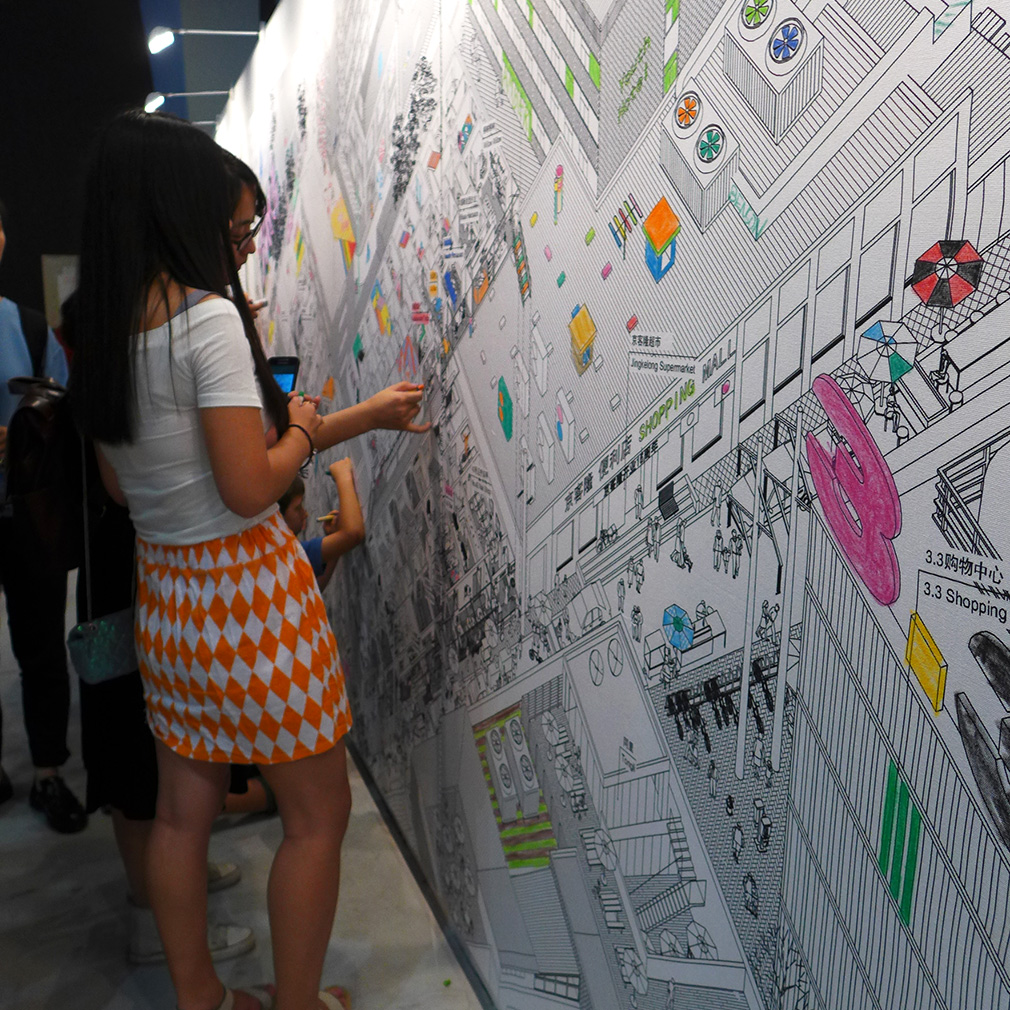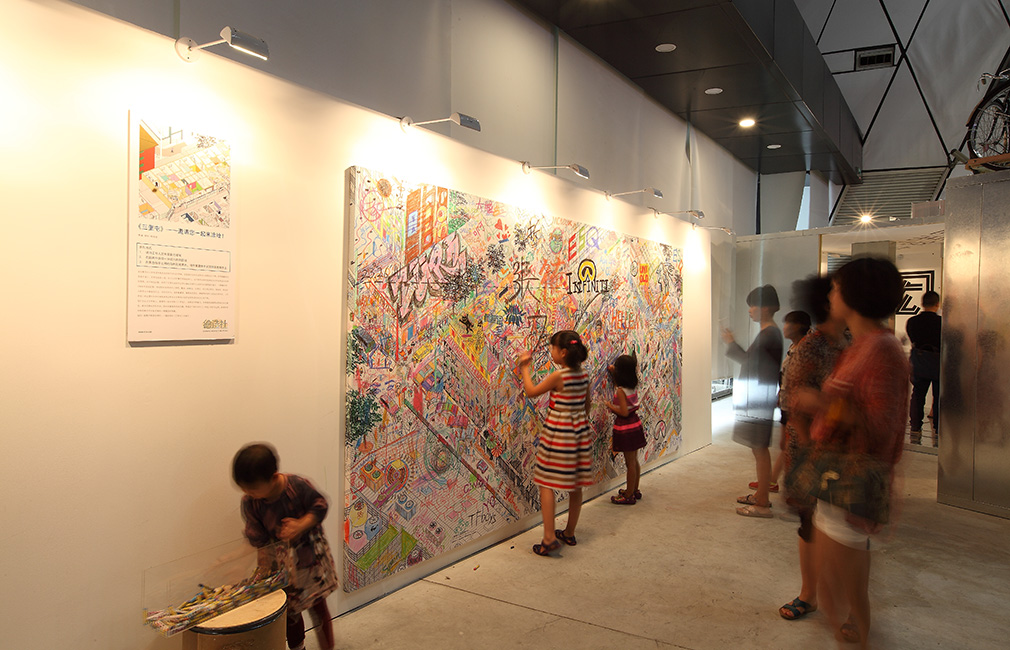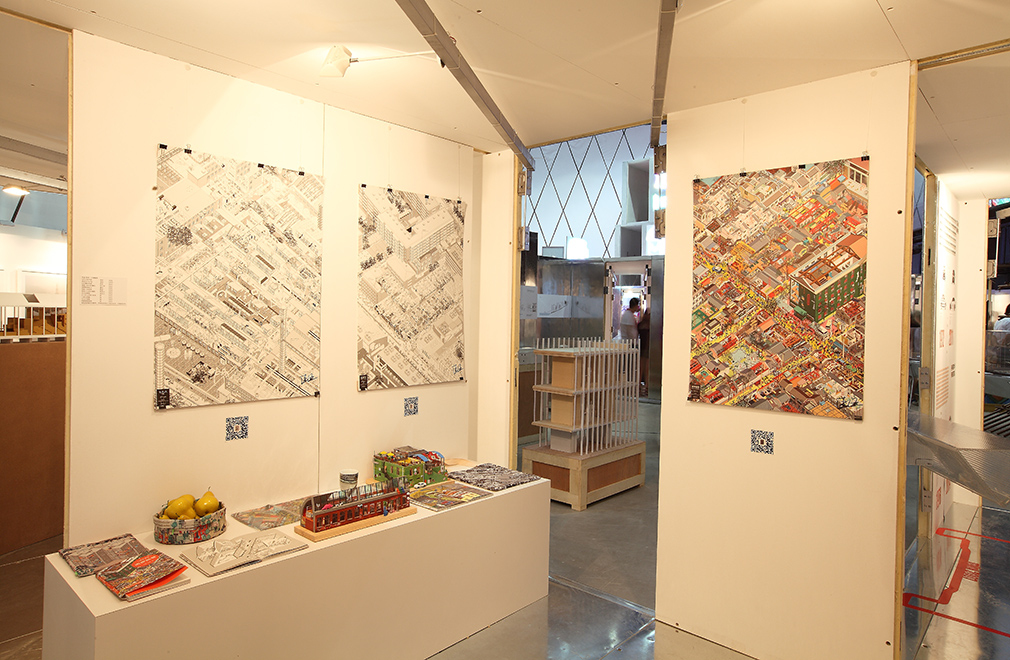 Design products, illustrated book, posters, and mini models inspired by tiny architecture.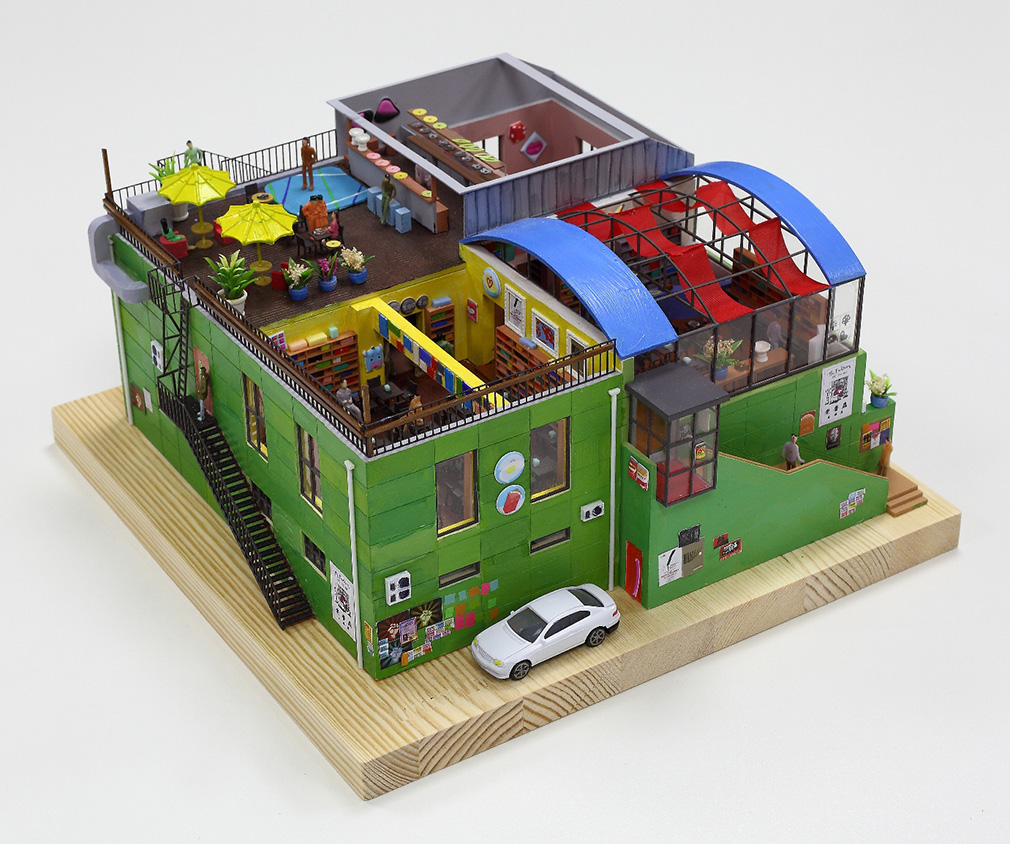 Model for Old Bookworm Cafe at San Li Tun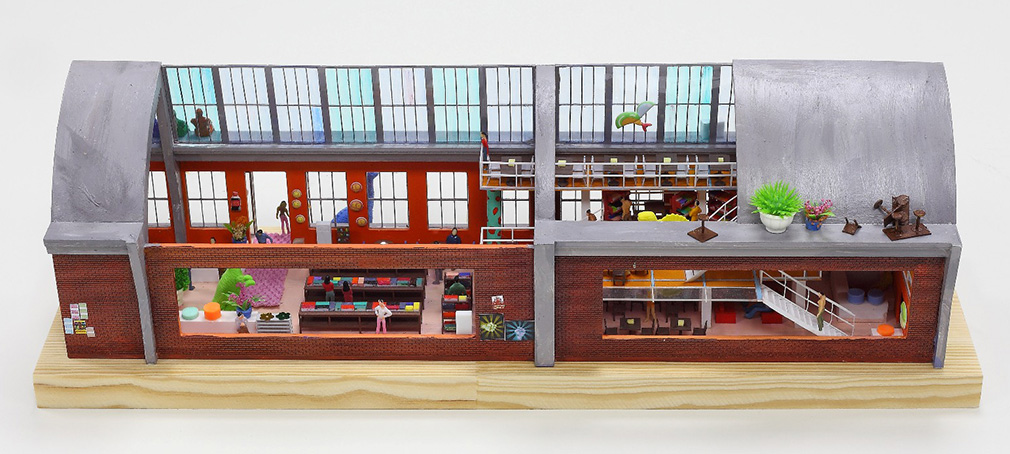 Model for Chrysanthemum Space at 798