In the Floating World
DAS' solo exhibition In the Floating World was held at HARMAY Wukang Road in Shanghai from Nov. 18, 2021 to Jan. 09, 2022. In the new space of HARMAY Wukang Road, DAS created and exhibited a series of drawings and installations.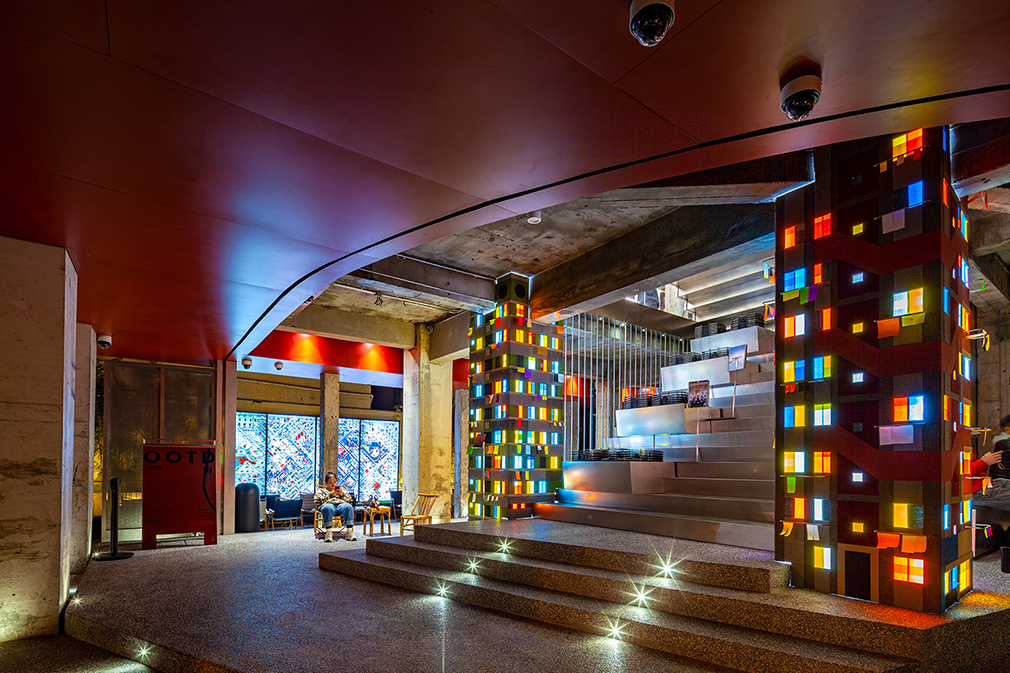 Pillar Apartments is the site-speicific installation DAS designed for this exhibition. Built on the columns at both ends of the entrance on the first floor, the installation reproduces Shanghai apartment buildings in a scale of 1:10, have become the "door gods" of this exhibition. The façade image is "built" with daily decoration materials. It is not only the image, but also the "surface" of the building, and at the same time it encloses the space, thus creating an ambiguous relationship between the space and image.