A Little Bit of Beijing ¡¤ Dashilar
Authors: Li Han, Hu Yan
ISBN: 9787560860015
Publisher: Tongji University Press
Published in September 2015, A Little Bit of Beijing · Dashilar is the latest publication by the authors Li Han and Hu Yan, founders of Drawing Architecture Studio, after their award-winning title A Little Bit of Beijing (Sanlitun / 798 / Nan Luo Gu Xiang, awarded as China's Most Beautiful Book in 2013). It is also a collaborative urban research project conceived by Drawing Architecture Studio and Dashilar Project.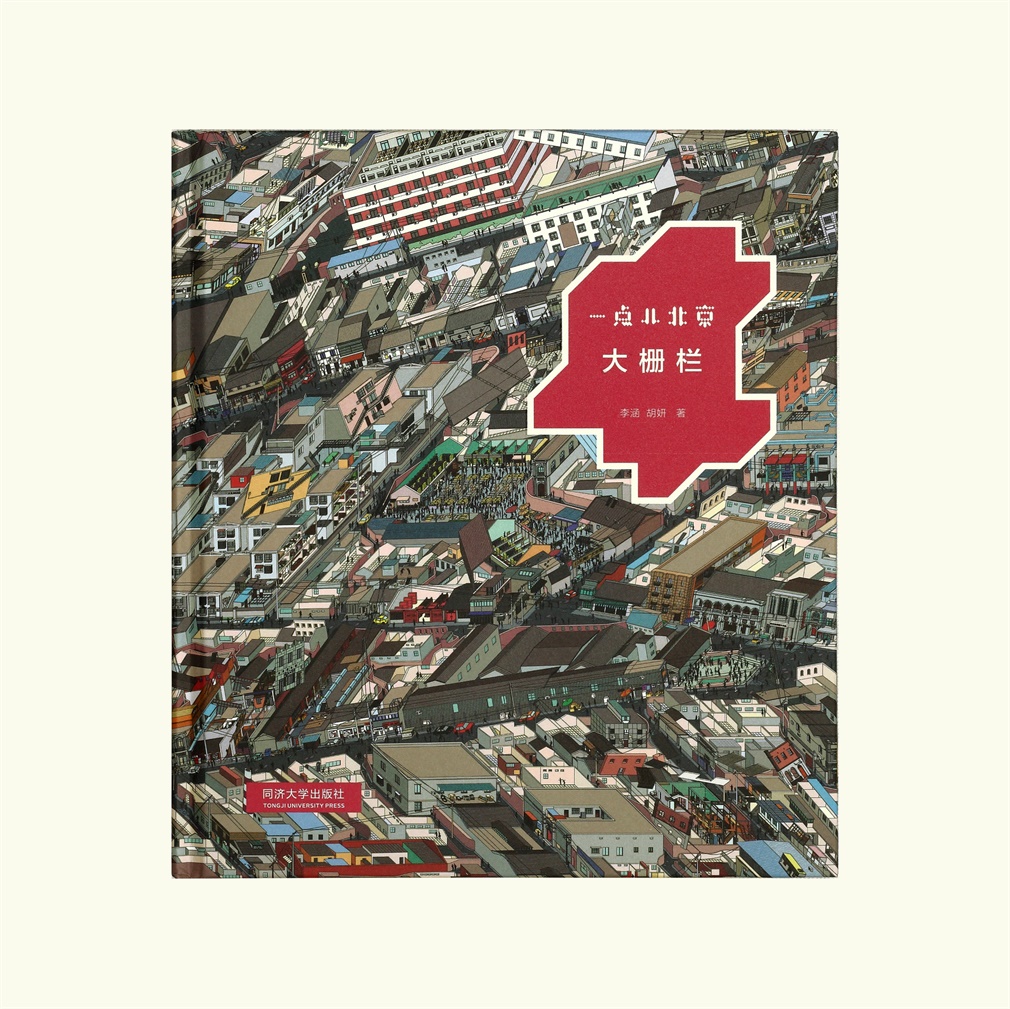 In the hutongs around Yangmeizhu Xiejie in the south downtown of Beijing, as an unprecedented experiment of old city redevelopment, Dashilar Project has adopted a gentle and elegant approach: all the acquired old houses are remained untouched regardless their conditions and are rented to carefully selected new owners who have creative minds and are willing to be blended into hutong life. A Little Bit of Beijing · Dashilar is a documentation on 10 cases selected from Dashilar Project, including hutong renovation projects by architects, unfamiliar religious space, unique restaurants and cafes, and creative studios located in the hutongs. The authors try to not only present to the readers the beautiful, poetic and diverse charm of the life in the hutongs, but also encourage them to confront the difficulties and frustration. In this way, they hope to attract more and more forces to pay attention to the issue of urban redevelopment.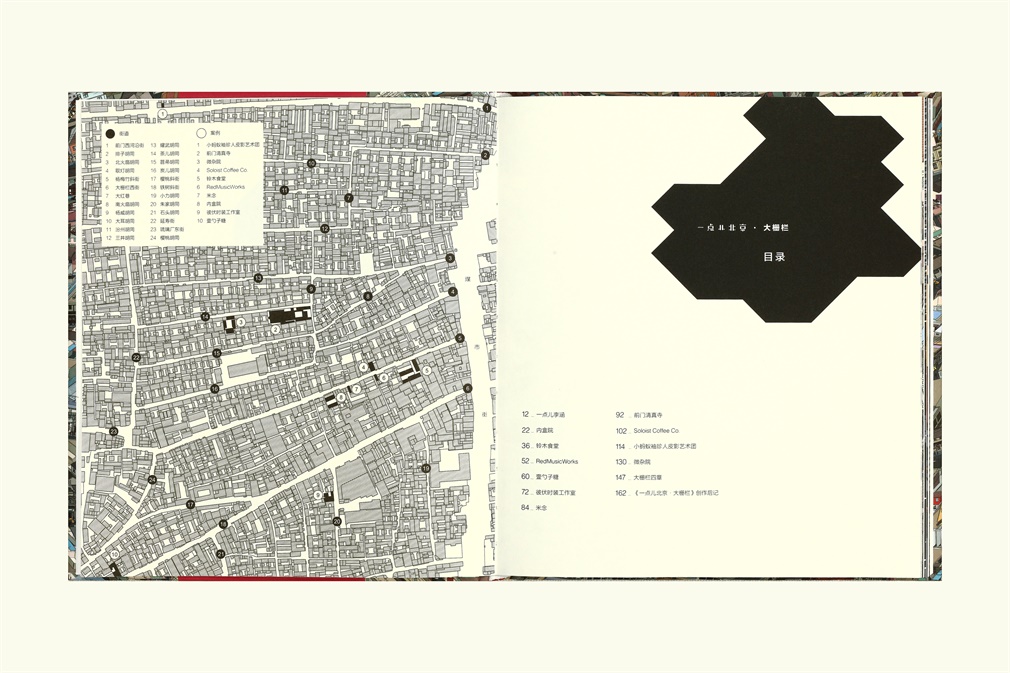 In A Little Bit of Beijing · Dashilar, the authors continued their exploration for the potential of architectural drawings. With precise lines and flat colorings, plans, elevations, sections, and axonometric projections transformed from 3D models are turned into sophisticated drawings with delicate details in a unique mechanical aesthetic feeling. By adding simple words to the drawings, the authors present 10 interviews in the form of graphic novel.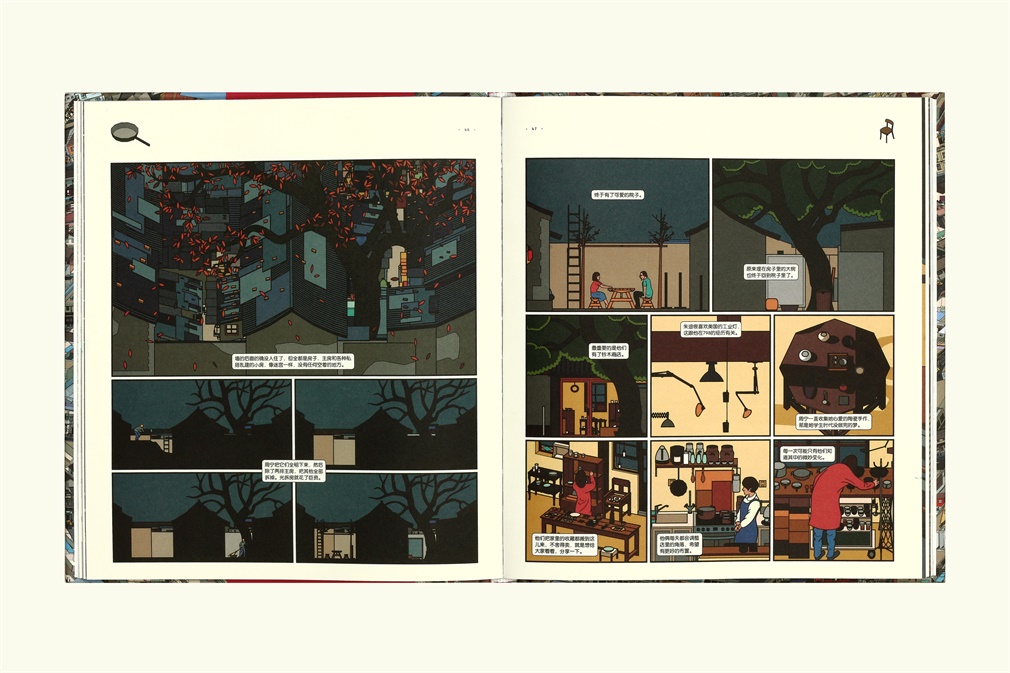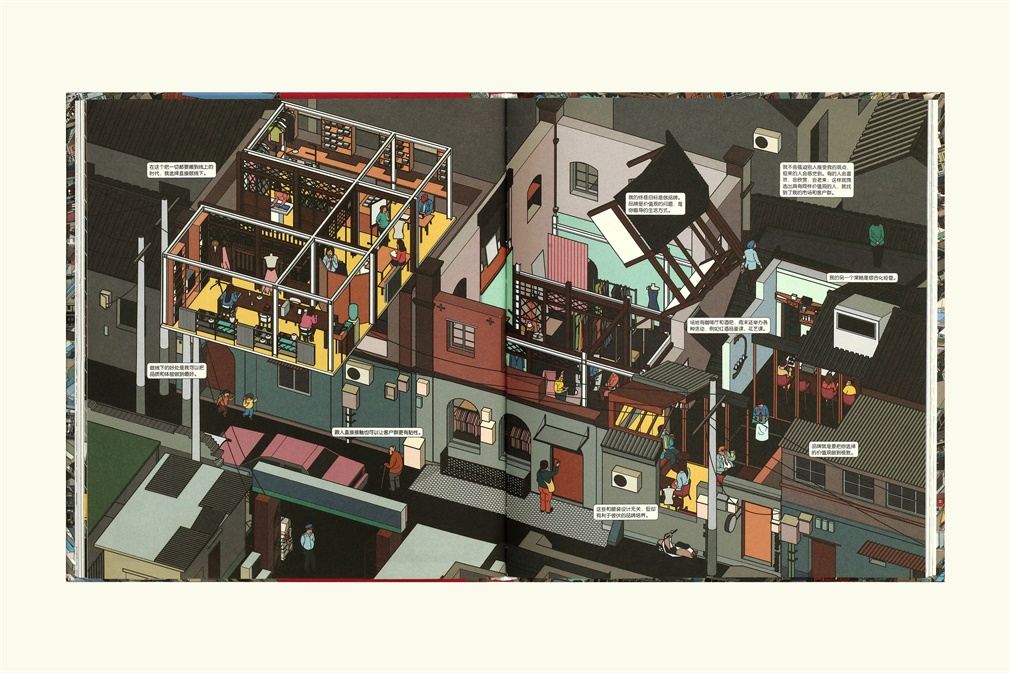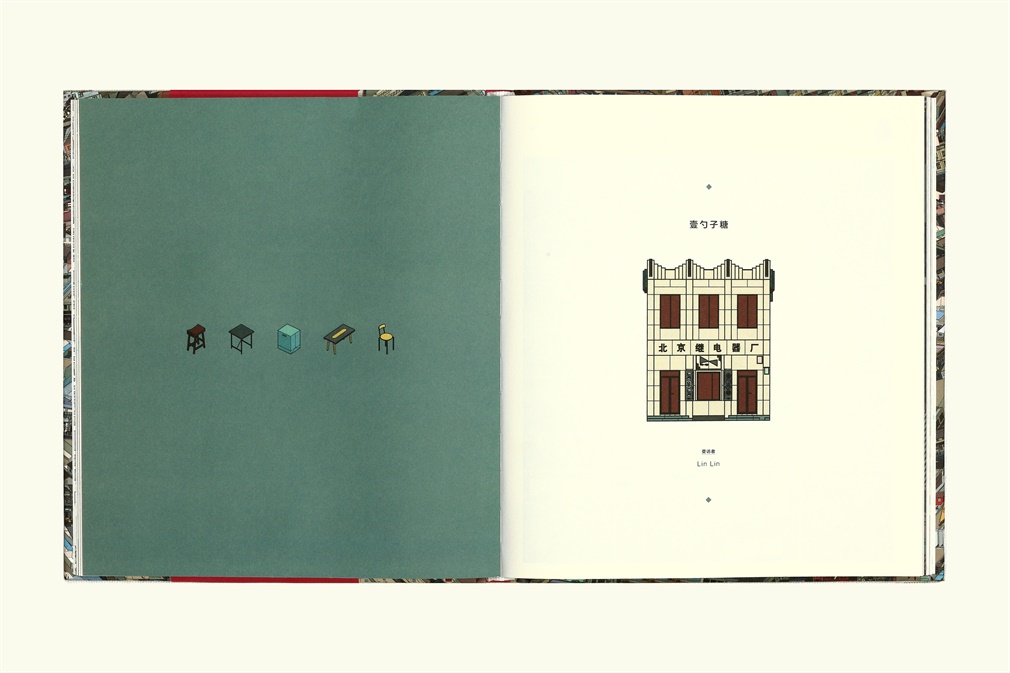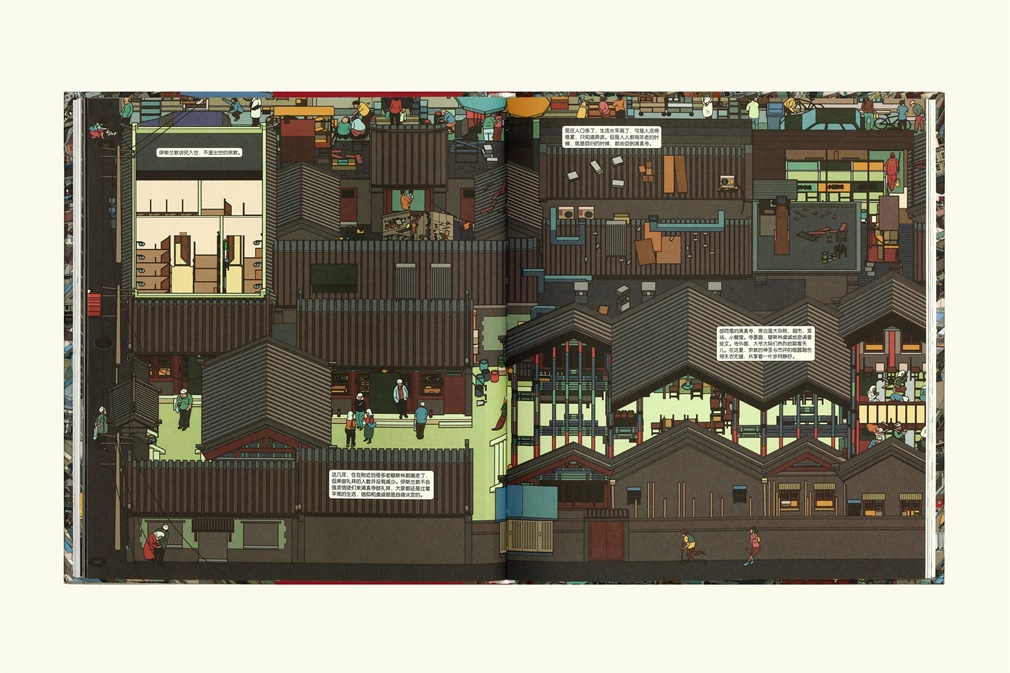 Through these stories, the book showcases the relation among people, architecture, and city not only in terms of space and function, but also of time and emotion. Such a fateful subject of architecture is graphically interpreted as an observation with patience, delicateness, and concentration.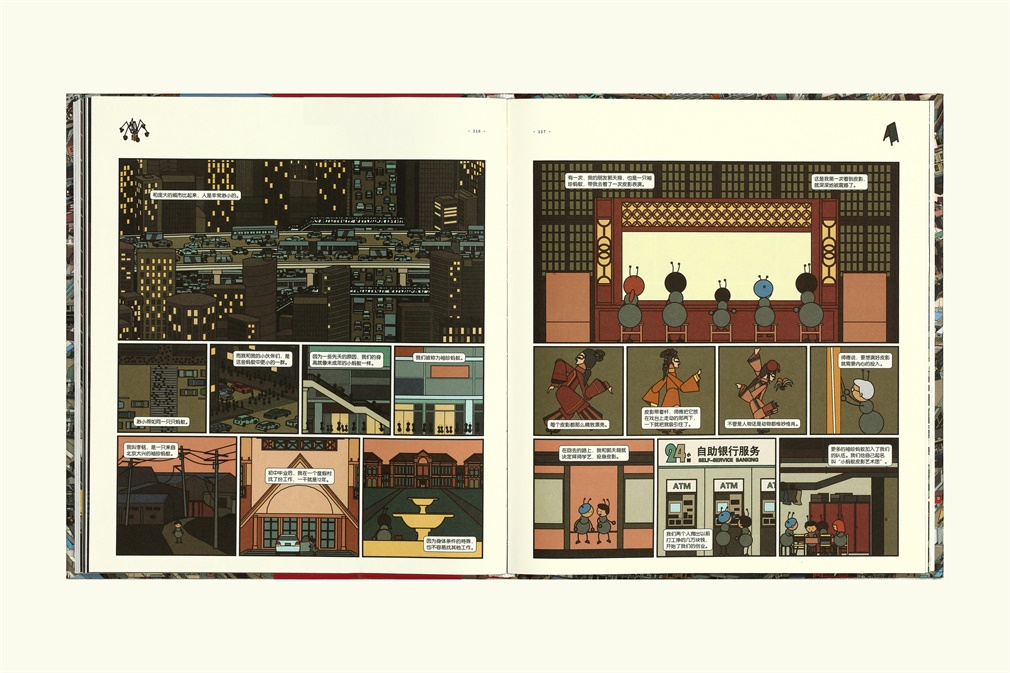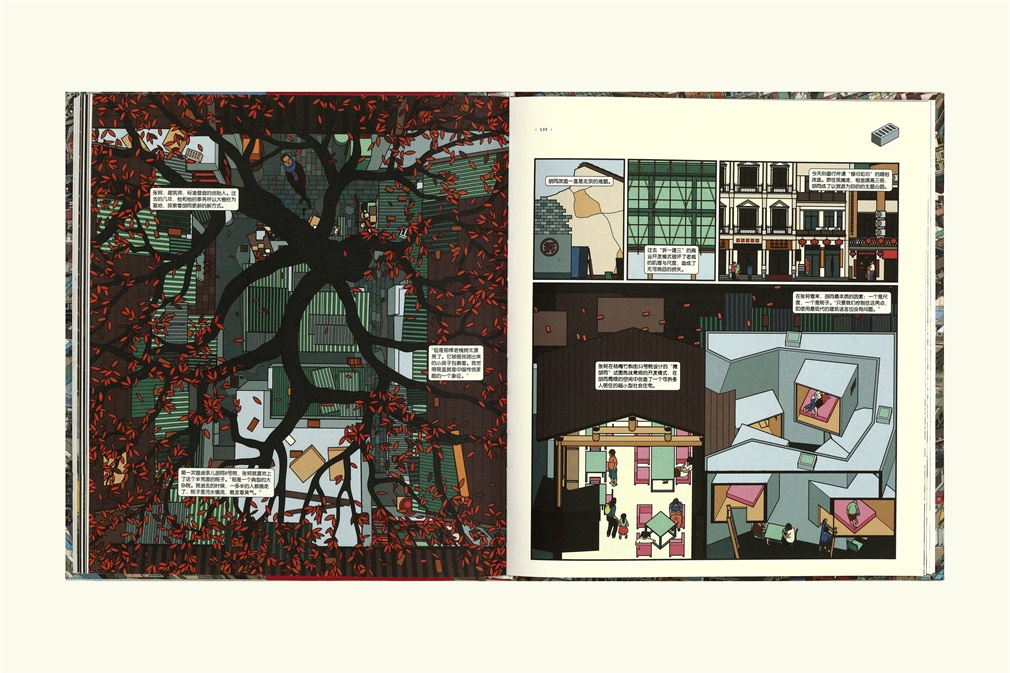 Besides these 10 graphic stories, the book also includes Dashilar Panorama, an axonometric projection depicting the landscape of the Darshilar area. Based on the elevations of the architecture, Dashilar Panorama represents the relation between hutongs and architecture from an extraordinary viewpoint, which creates a unique visual effect. Like the effect in the graphic novel, the addition of various environment, space, and figure details makes the panorama not only an observation and documentation on the space, but also a vivid rendering of the secular life.
Architects Wang Hui from URBANUS and Zhu Qipeng from Original Architec are invited to contribute to the book, whose writings provide valuable resources for the readers to better understand the creation of this book. As the preface, A Little Bit of Li Han by Wang Hui gives in-depth discussion about the relation between drawings and city. Four Chapters of Dashilar by Zhu Qipeng tells vivid stories about historical backgrounds of the Dashilar area.