Under The Zhengyangmen
In Under the Zhengyangmen, DAS explores the application of inclining oblique projection, rotated explosion, and road network in the panorama and tries to reveal the representational power of architectural drawing that transcends the reality while recording it.
DAS inclines the oblique projection of the original houses depicted in the panorama and brings a sense of unfamiliarity to the familiar architecture and neighborhood.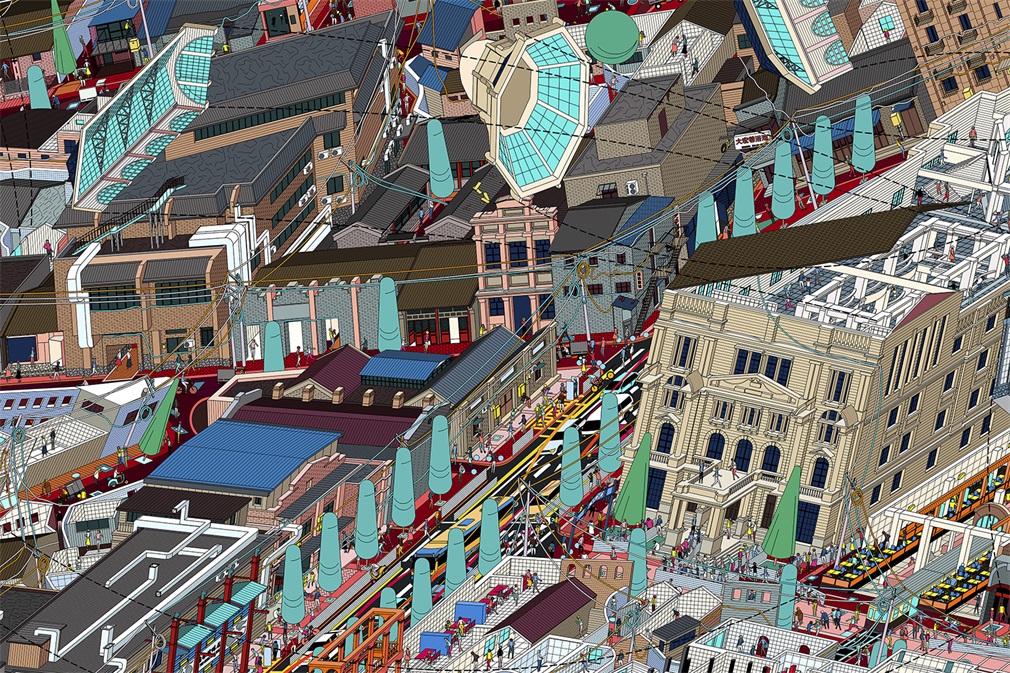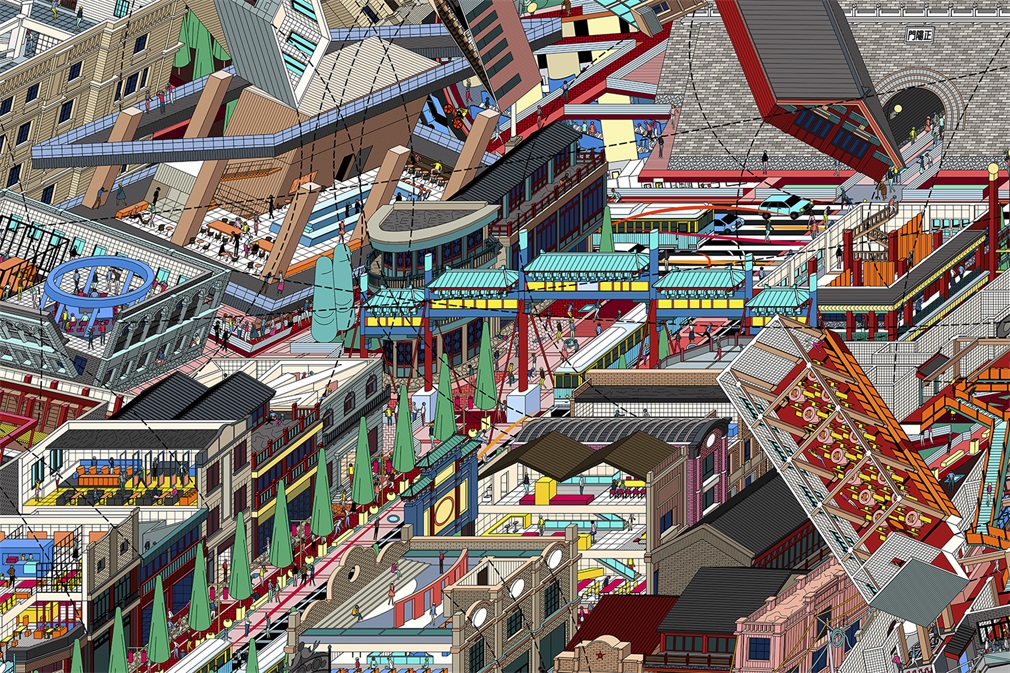 The buildings are deliberately destroyed. The sliding path is curvilinear and the angle of the component itself also keeps changing during the curvilinear sliding process. The curve and rotation inject new energy to the explosion, as if the buildings are killing each other. Being sliced, exploded, and rotated, the roofs, slabs, and façades fly away from their original positions and together compose some new architecture in order to create a more spectacular space in the drawing. Destroy becomes another kind of creation.
The road network is used as a tool for composition and connection. The roads, as some long and narrow graphics, both slice and stitch the panorama at the same time.