Architecture in Comic-Strip Form
In Oct.9, 2015, the exhibition of Architecture in Comic-Strip Form was opened at The National Museum of Art, Architecture and Design in Oslo, Norway. DAS was invited to participate in the exhibition with the book A Little Bit of Beijing, selected models and deisgn products. The exhibition lasts until Feb.28, 2016.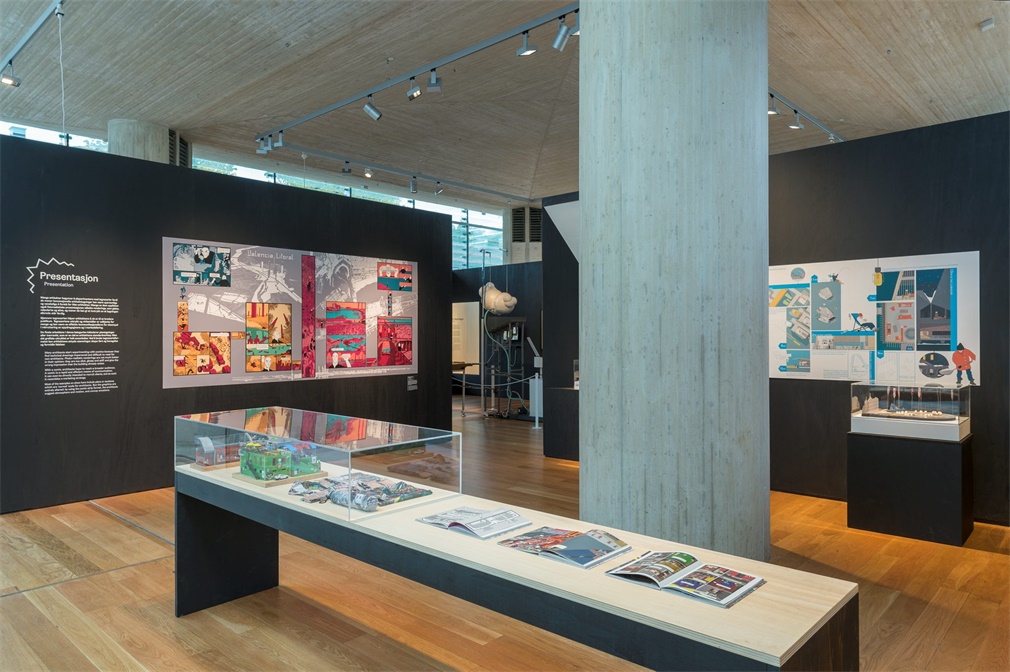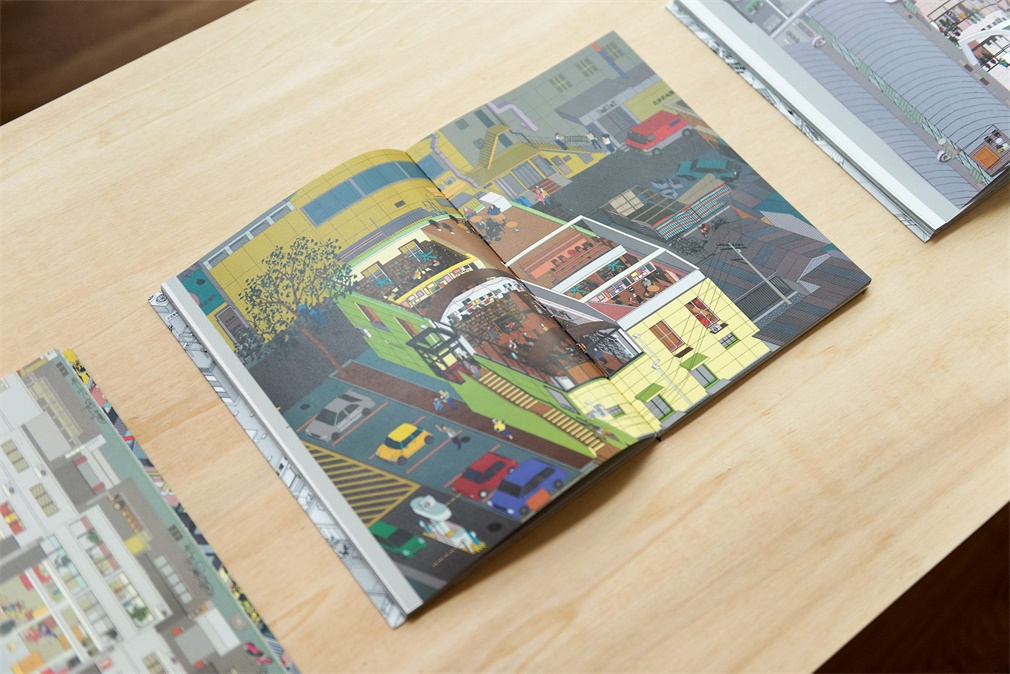 The exhibition is inspired by Mélanie van der Hoorn's book Bricks & Balloons: Architecture in Comic-Strip Form, and is a coproduction between the National Museum – Architecture and Mélanie van der Hoorn.
The aim of the "Architecture in Comic Strip Form" exhibition is to shed light on an unusual type of architectural visualization. The exhibition shows how architects use comic strips to create their own works, collaborate with other professionals, communicate their ideas and concepts, and convey architectural criticism.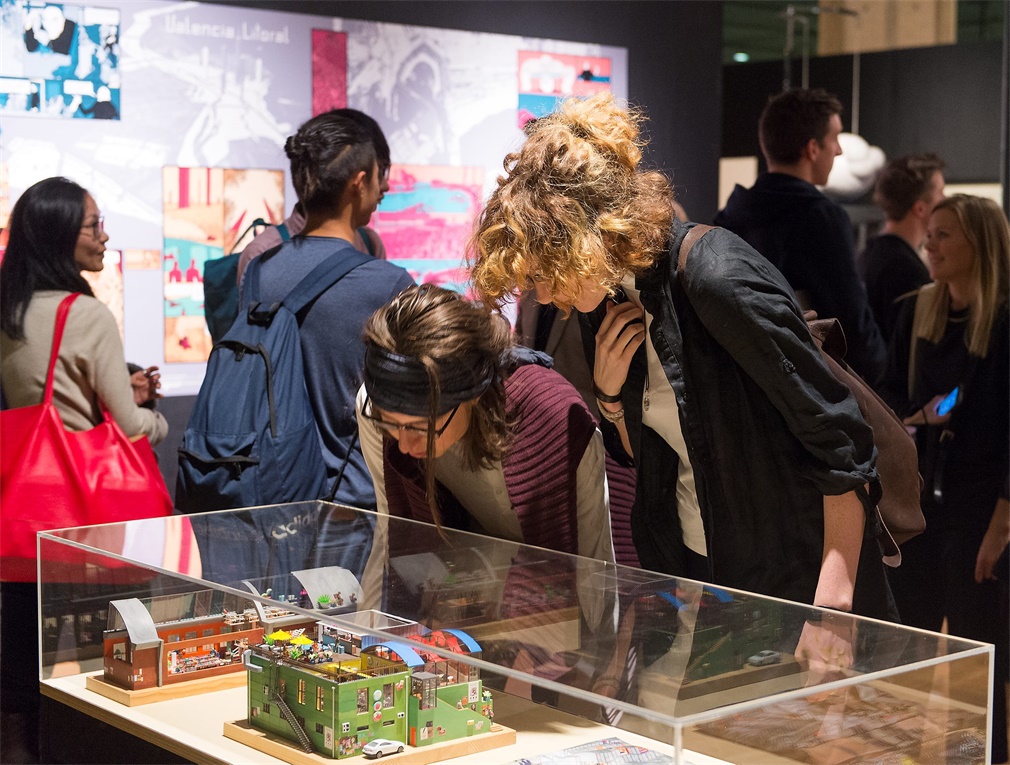 The exhibition presents around eighty works, most of which are comics that architects have created by themselves, commissioned, or collaborated on with comic strip artists. Most of the works have been taken on loan by the National Museum especially for this exhibition and span a wide range of different countries and eras. A defining selection criterion has been that the comic strips have consisted of several panels that together tell a story.
Some of the works, such as Le Corbusier's Lettre à Madame Meyer (1925) and Archigram's Space Probe / Zoom (1964), are not comic strips in a strict sense but are rather kindred examples of words and images being used together. Works by comic strip creators such as Winsor McCay (Little Nemo in Slumberland, 1911), François Schuiten and Benoît Peeters (Brüsel, 1992), and Chris Ware (Building Stories, 2012) are also represented because they have influenced the way architects have used the comic strip medium. Architectural models, books, animation films, and interviews help flesh out the relationship between architecture and comics and add variation and depth to the exhibition.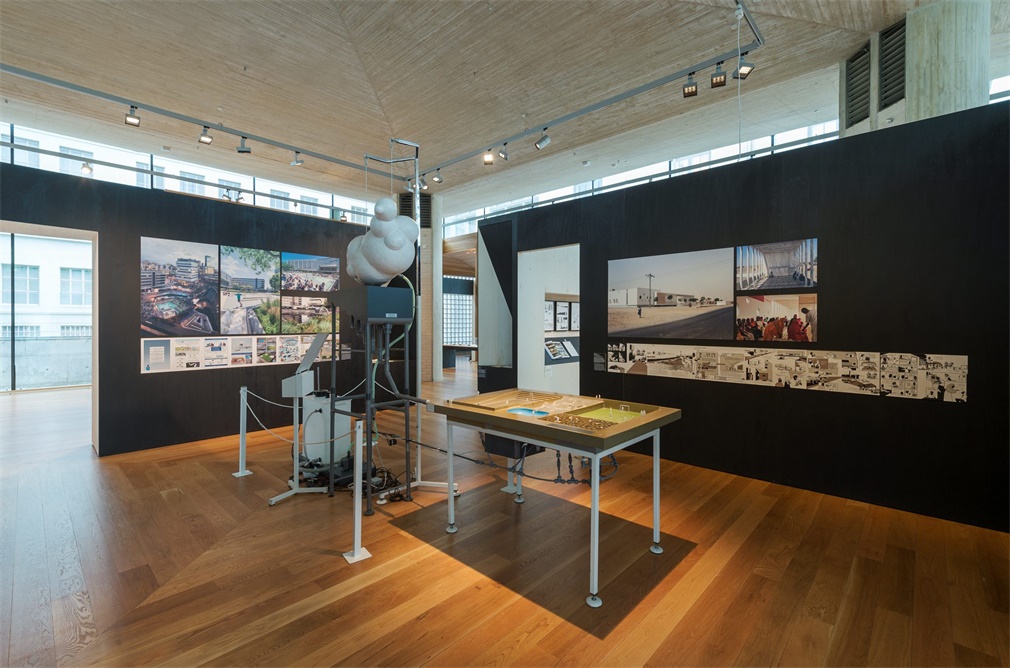 The exhibition has been divided into seven thematic categories: Inspiration, Subjective reportage, Imagination, Concept, Critique, Design Tool, and Presentation. This categorization intends to clarify how and why architects use the comic strip medium. All seven categories exploit the communicative potential of comic strips, while the genre's ability to tell stories, construct reality, and present complex statements comes variously to the fore. Selected works by Jean Nouvel, OMA, Drawing Architecture Studio, Alexandre Doucin, Håkon Matre Aasarød, Fréderic Bézian, Wes Jones, Jimenez Lai, and others illustrate the tremendous variety in architectural comics – from small, hand-drawn comics to large formats and digitally created works.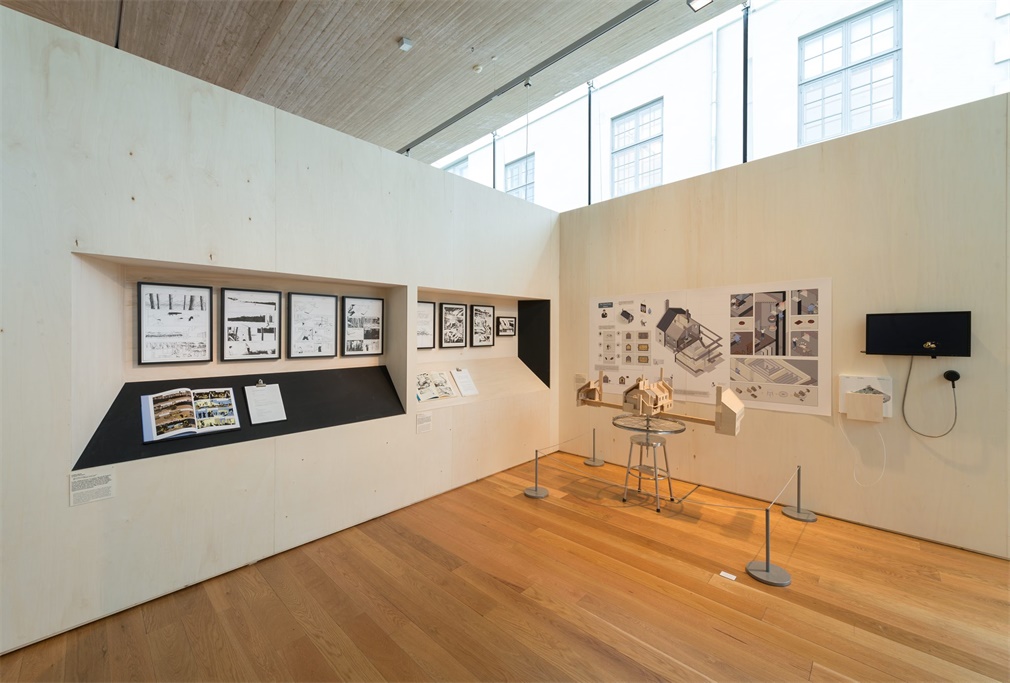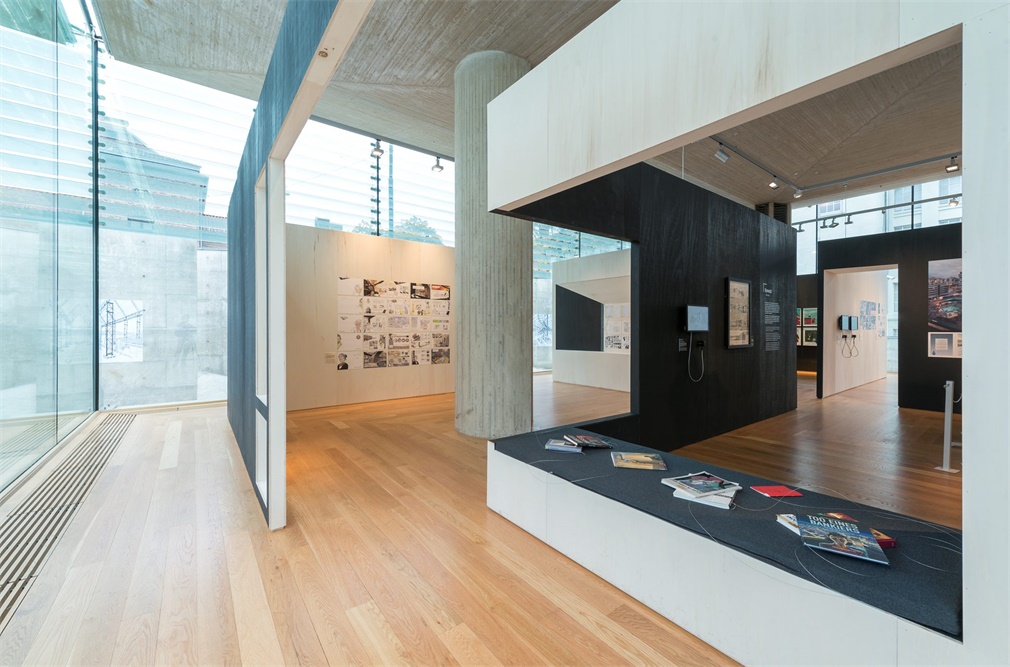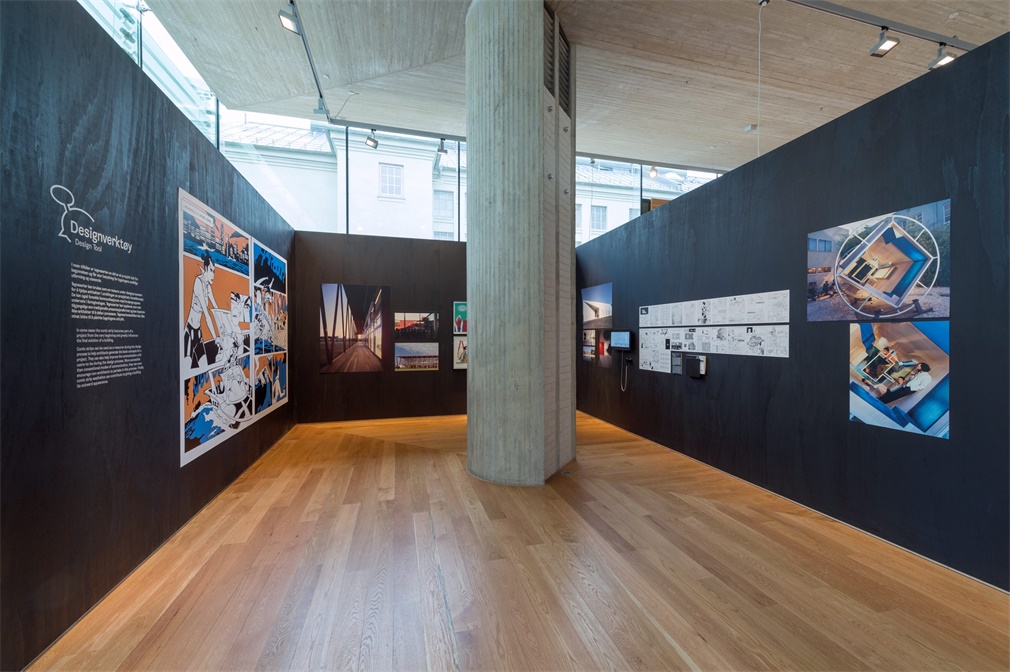 Architecture in Comic-Strip Form
2015/10/09-2016/02/08
The National Museum – Architecture, Fehn Pavilion, Bankplassen 3, Oslo, Norway
Photo © Nasjonalmuseeet, Annar Bjoergli / Boerre Hoestland
Visit www.nasjonalmuseet.no for the original press release of the exhibition